Arthur Morgan founded the Yellow Springs Exchange in the 1930s, a local currency that "helped people exchange what they have for what they want." Community economics — economics that repair both the fabrics of ecosystems and communities — are also a focus of our current work, which includes projects such as the development of a community economic incubator, conference presentations, and educational initiatives.
Demurrage Currency focuses on the problematic nature of perpetual compounding interest. Griscom Morgan favored this system. Read more about it here.
Matt Stannard is policy director for Commonomics USA, and a longtime economic justice advocate, on the board of directors of the Public Banking Institute, and has provided economic and legal advocacy support for victims of violence and economic insecurity as a longtime economic justice advocate in the U.S. and abroad.
Check out this video of Matt discussing money and community banking at the Charting a new Course conference.
In order to facilitate a more resilient community, Community Solutions envisions a Community Kitchen serving as a vital spoke in a community food hub. Access to healthy local food for all is the goal for this initiative.
The Yellow Springs Time Exchange is a local project to facilitate currency-less exchange. Neighbors can offer different services like piano lessons in exchange for an equal amount of time for service from another time bank member. To become a member check out their website!
Yellow Springs hosts a weekly farmers market on Saturday mornings 7:00 am - 12:00 pm, May through November, in the King's Yard parking lot. Purchase local, fresh fruits, vegetables, meats, cheeses, and much more!
The Yellow Springs Credit Union is a non-profit cooperative, owned and operated by its members. The credit union funnels any potential profit into higher returns on investments and lowering operating fees.
This archived edition of the Community Service Newsletter details efforts to instill Community Economics in Yellow Springs such as the community land trust and a community loan fund. While we have come a long way since 1988, collectively we still face many of the same challenges.
Slow Money is an economic concept which involves investors moving capital away from traditional investments which focus on achieving the largest return in the shortest amount of time. Instead, Slow Money encourages investors to connect to the places they live and fund local food systems. Read more here!
Written by David Korten
Bernie Sanders' popular campaign suggests that many Americans aren't afraid of socialism anymore. But real democracy is an even better alternative to capitalism.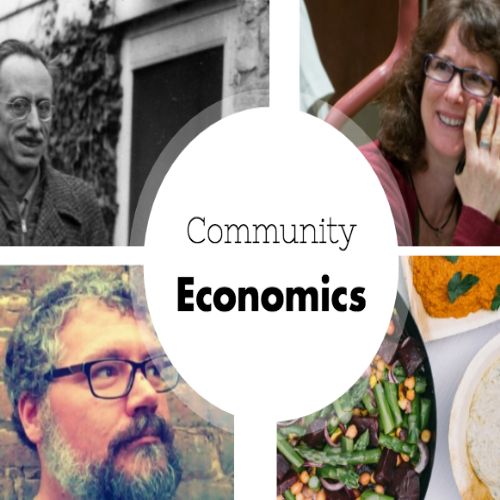 Tools for activists, educators, and students.
Nancy Deren is an accredited financial counselor who specializes in advising people and communities on how to cope financially with the coming economic and ecological challenges. This page contains resources including interviews, links, and suggestions for further reading.